Your Handy Guide to a Successful Spring Clean
Posted on: Monday, March 13, 2023
---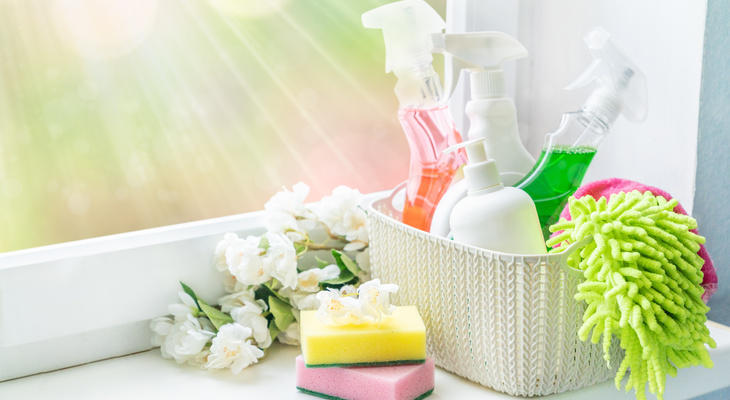 ---
Spring is a time of transition and renewal, so it's no surprise that most of us get the urge to freshen up our homes and have the place feeling like new again. If brighter evenings and upcoming bank holidays call for a thorough deep clean in your home, get the most out of your spring spruce-up by using our handy guide:
Focus on high-impact jobs
One of the problems with cleaning is that there is never a finite list of jobs to do. So, unless you're planning on spending your whole weekend scrubbing and dusting, you will need to put your time and effort into the tasks that really make a difference. A good spring clean will focus on the areas that need it the most, and then you can go back and focus on the smaller details later with regular top-ups – rather than trying to tackle everything at once.
Empty the kitchen cupboards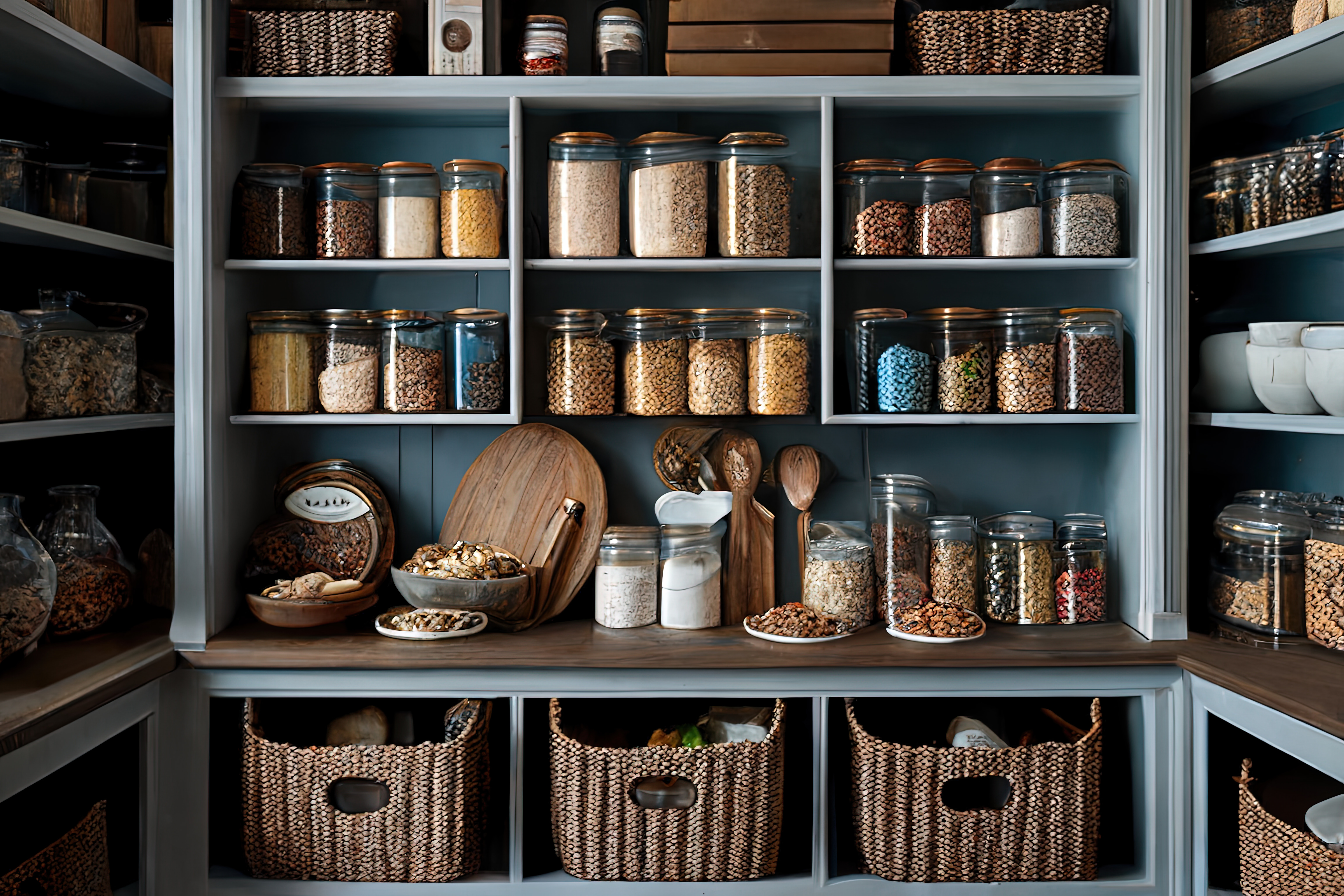 The kitchen is the busiest space in your home, so it will likely need a thorough reset come spring. Empty out every cupboard and get rid of anything that is past its 'best before' or 'use by' date. You should also set aside any forgotten tins or unused non-perishables for your local foodbank if you can't see your household getting through them anytime soon. The cupboard wipe-down afterwards will be so satisfying that the extra effort you went to should feel worth it. Once your cupboards are looking brand new again, make sure to only refill with items that are useful or edible!
For all those hard-to-reach corners and edges, fill a reusable spray bottle with water and blast away dust and dirt without having to scrub. For kitchen or bathroom surfaces, add a few drops of dishwashing liquid and wipe away with a dry cloth for that extra shine.
Clean with more green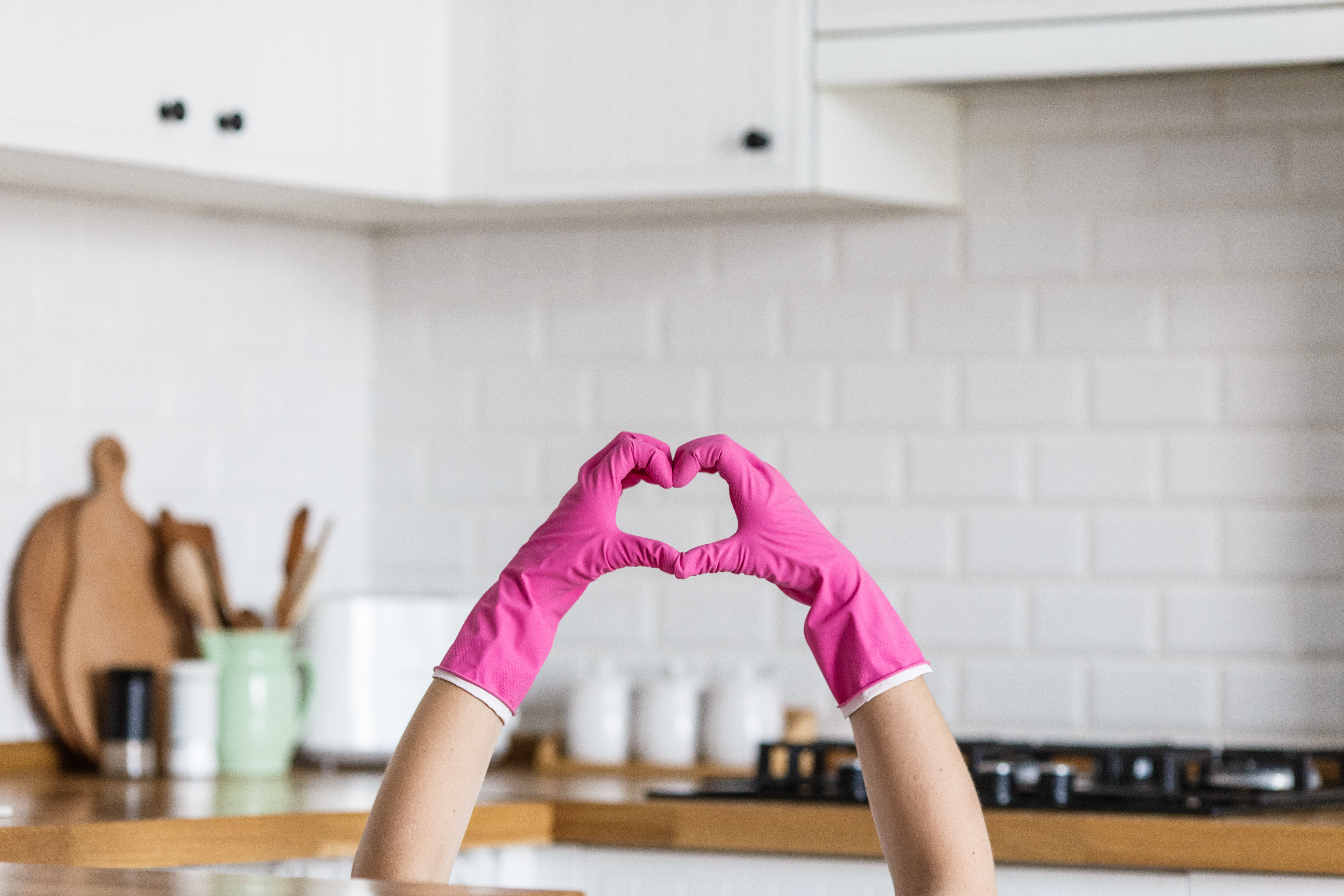 While harsh chemicals often do the trick, excessive use is no good for your wellbeing or the environment. Thankfully, there are some homemade remedies that are beloved in the cleaning world for their simplicity and affordability. Some examples include olive oil for polishing stainless steel, salt and grapefruit for scrubbing bathroom surfaces, and bicarbonate of soda and water for lifting grime. Before adding cleaning chemicals to your shopping list, have a look online to see if anything in your cupboards will do the same job!
While it's tempting to get right down into the business of scrubbing hardwood floors and tiles, hair and dust can often accumulate and stick in corners rather than lift away. Take some extra time to hoover up beforehand to clear the floor of any debris that wouldn't mix well with water. Once the floors are clear of crumbs, you can then continue with your go-to floor cleaner and mop. This simple step will completely transform the look and feel of your floors, helping you achieve that brand-new look.
If you're looking to sell your property or would like more help with preparing for your next big move, contact your local Guild Member today.

Read What Our
Customers Say
Having gone through Stevens estate agents for renting out a property and also selling a property I cannot recommend them enough. They are very efficient at answering questions and they ensured the sale of my property proceeded as quickly as possible making sure I was always kept up to date.

The landlord service is fantastic too and they maintained the rented out property so I didn't need to get involved even when problems did arise .

A fantastic , professional team who are always so helpful.
The team were really responsive to queries that we had regarding our purchase. Having dealt with a number of Estate Agents in the past I would rate Stevens as one of the best that we've worked with. Hannah was excellent at keeping us informed throughout.
Very thorough service, all queries promptly followed up and some additional small requests for instance dealing with house clearance and cleaning (because the sellers were not local) undertaken without additional charge.

A trouble free transaction, much appreciated.
Went the extra mile to aid our recent home purchase.

Always helpful person on the end of telephone.

Attention to personal detail, which does make you feel that you are important
I am extremely pleased with the service and care taken with Stevens Estate agents. They handled everything from valuation to completion which helped with the painful process of selling our mums house. Thanks to all the staff.