Transform Your Bedroom on a Budget
Posted on: Friday, April 21, 2023
---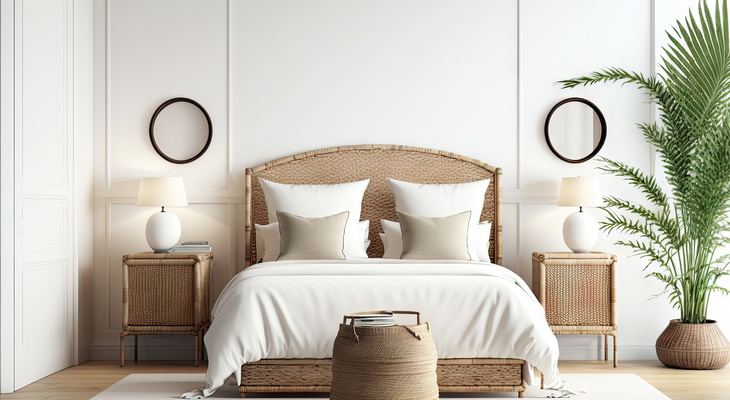 ---
For many of us, our bedroom is our sanctuary and the personal, designated hideaway of our home, and so it only makes sense to curate a design that elicits peace and joy. If your style has changed over the years and your bedrooms don't reflect this, or you're looking to give your bedrooms a makeover before selling your home and moving on, here are some cheap and easy ways to transform the space…
Give furniture a second chance
Previously owned furniture is a budget-safe way to get creative and give your room a serious design lift. Whether you're planning on replacing all of your furniture, or you're looking for a statement piece, second-hand shopping is the way to go. Scour the local charity shops or the online resale marketplace until you find a bargain beauty to spruce up and make your own – you'll be surprised by what people let go of these days.
Switch out the bedding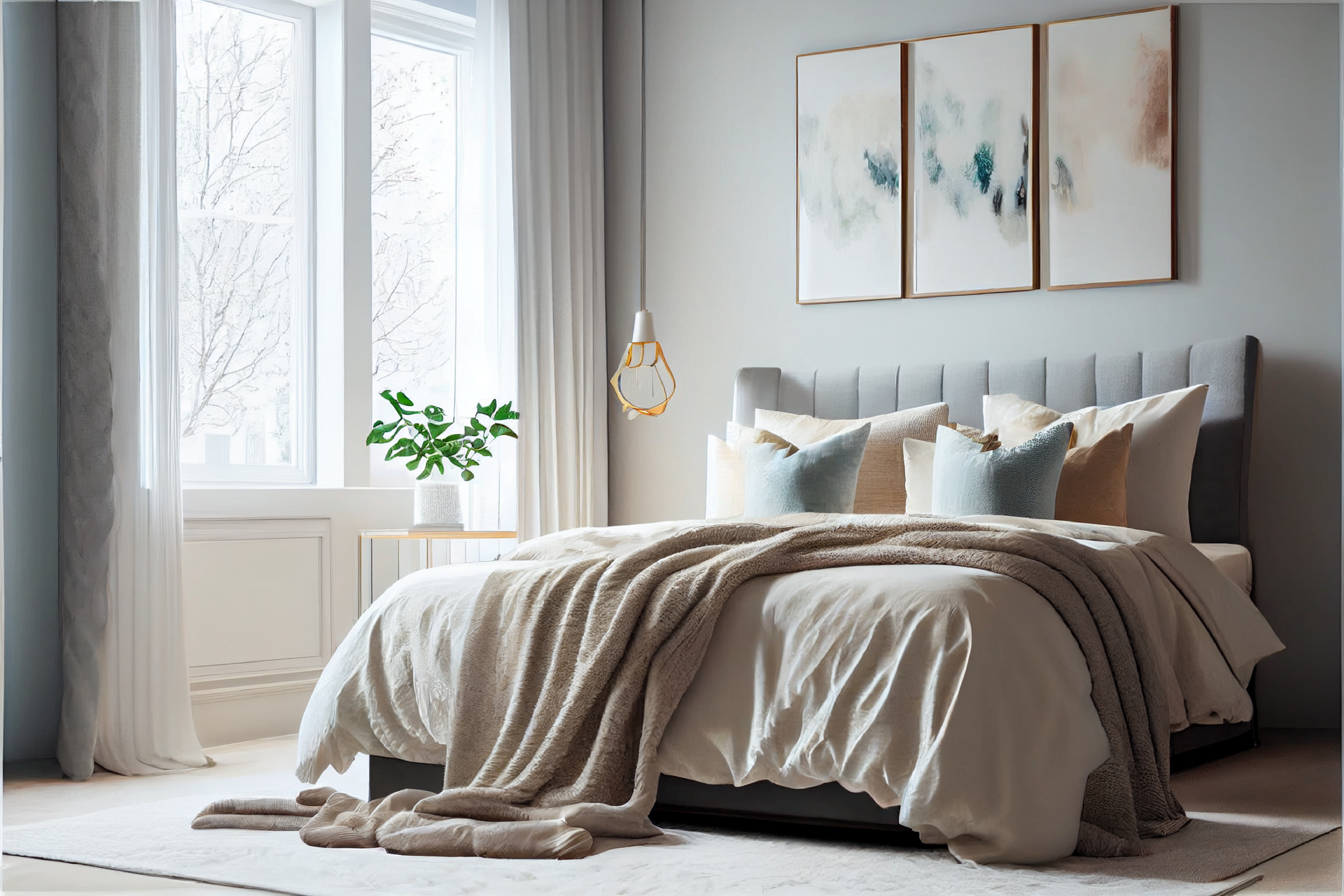 Tackling the bedding is a great place to start as no matter the size of your bed, it is usually the central focus of the room. Beyond just trying out new patterns and colours, you can play with a variety of textures to implement a luxurious and stylish feel – especially if you're devoted to neutrals and keeping things simple.
Hardware is the jewellery of the home, so add a touch of sparkle to complete your bedroom's look. A new set of knobs and pulls for your nightstands, dressers and doors is a cheap and simple way to spruce the place up. From chic copper handles to glitzy crystal knobs and everything in between, you can distinguish your bedroom from every other room in the house with this touch of character.
Throw down a rug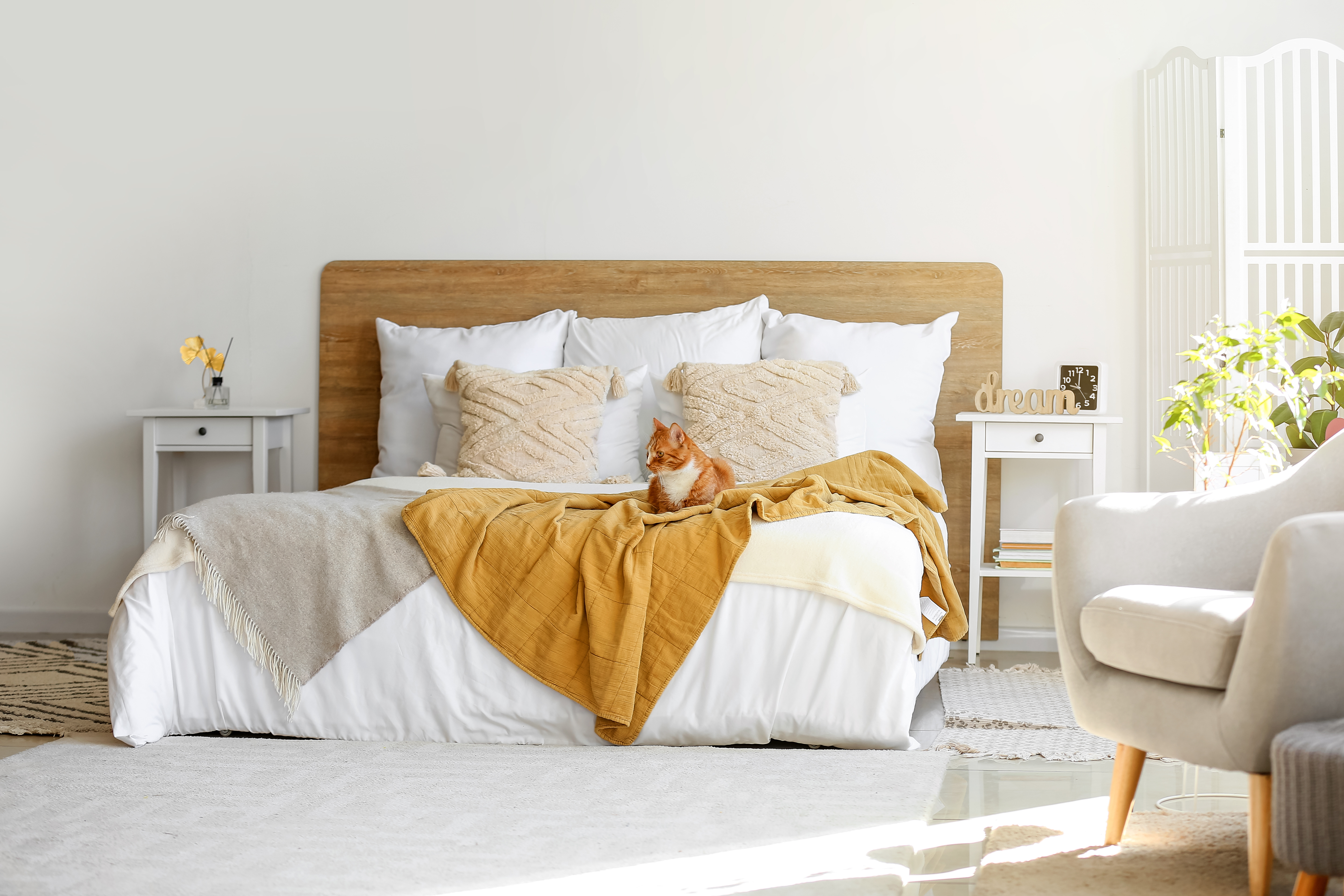 For a space-enhancing effect that can cover up any old carpet or tired floorboards, placing an area rug under your largest furniture pieces really ties the room together while adding an extra point of interest. Add multiple if you have the space, as this will create an airy open-plan feel which will appear to expand the room.
Add some interest with wallpaper
If your cupboard door is painted in the same colour as the rest of your room, you can transform the whole look with a strip of wallpaper. Choose a pattern that emphasises the scale and height of the doors and ceiling while also creating a striking focal point, as this will help break up any bare wall space.
Get creative with artwork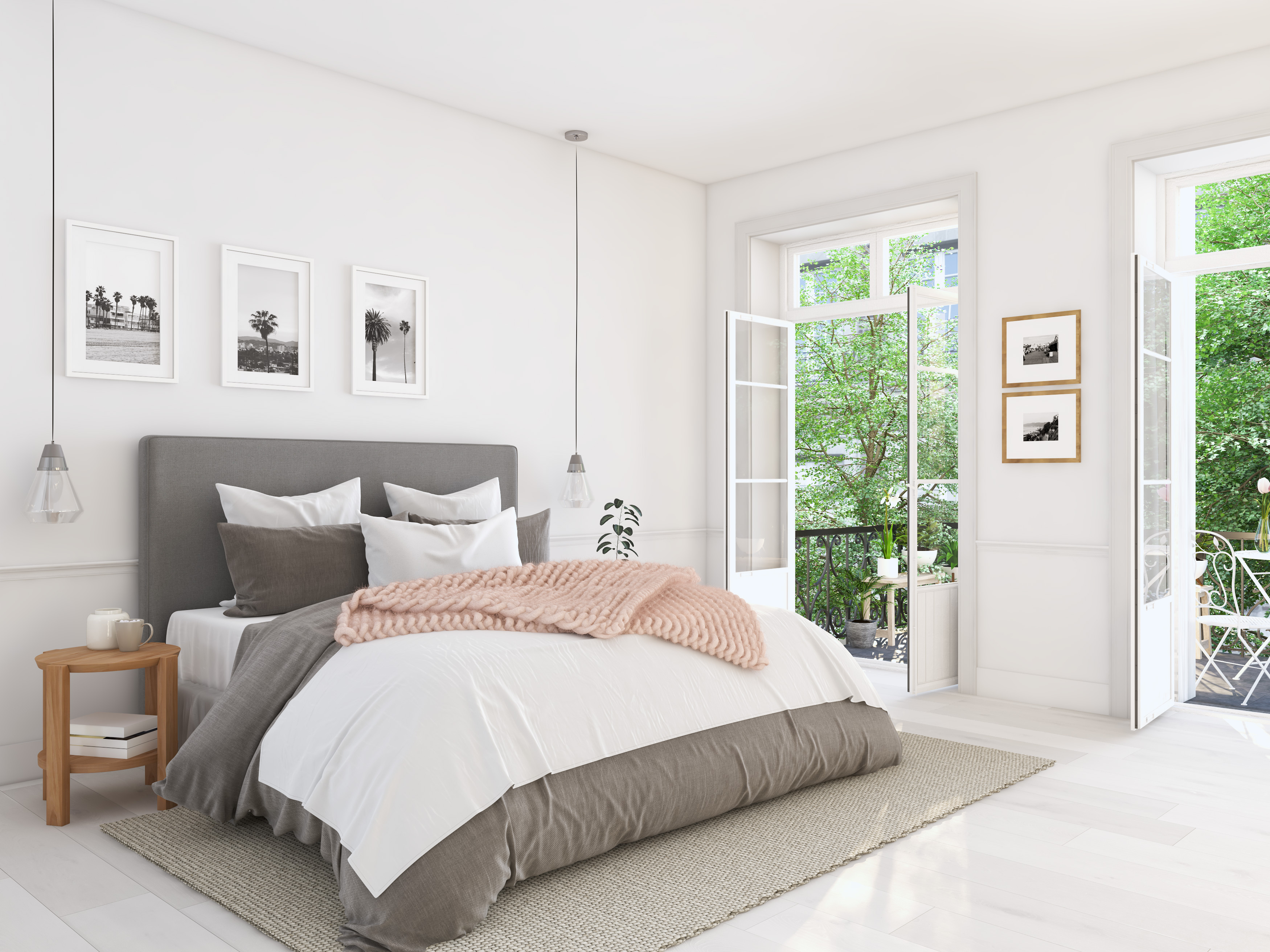 Frames can be economical, placement can be varied, and artwork can be anything you want it to be! From pretty postcards and homemade collages to printable drawings and paintings from the internet; you can create an inexpensive yet fully-effective gallery wall in your bedroom.
Step up with stylish storage
While ladder shelving is trendy and sometimes affordable, you could amp up the character of your room and save some pennies by upcycling an old freestanding wooden ladder. Simply saw and sand down to the desired height, paint with your favourite colour, and lean against the wall. Voila! You now have a trendy ladder shelf to store books, accessories, hang towels and cosy blankets or display a record player or radio - the possibilities are endless.
Ready to put your wonderful home on the market? Contact your local Guild Member today to get started.

Read What Our
Customers Say
Having gone through Stevens estate agents for renting out a property and also selling a property I cannot recommend them enough. They are very efficient at answering questions and they ensured the sale of my property proceeded as quickly as possible making sure I was always kept up to date.

The landlord service is fantastic too and they maintained the rented out property so I didn't need to get involved even when problems did arise .

A fantastic , professional team who are always so helpful.
The team were really responsive to queries that we had regarding our purchase. Having dealt with a number of Estate Agents in the past I would rate Stevens as one of the best that we've worked with. Hannah was excellent at keeping us informed throughout.
Very thorough service, all queries promptly followed up and some additional small requests for instance dealing with house clearance and cleaning (because the sellers were not local) undertaken without additional charge.

A trouble free transaction, much appreciated.
Went the extra mile to aid our recent home purchase.

Always helpful person on the end of telephone.

Attention to personal detail, which does make you feel that you are important
I am extremely pleased with the service and care taken with Stevens Estate agents. They handled everything from valuation to completion which helped with the painful process of selling our mums house. Thanks to all the staff.