VIDEO: How can you tell if an area has good community spirit?
Posted on: Monday, January 8, 2018
---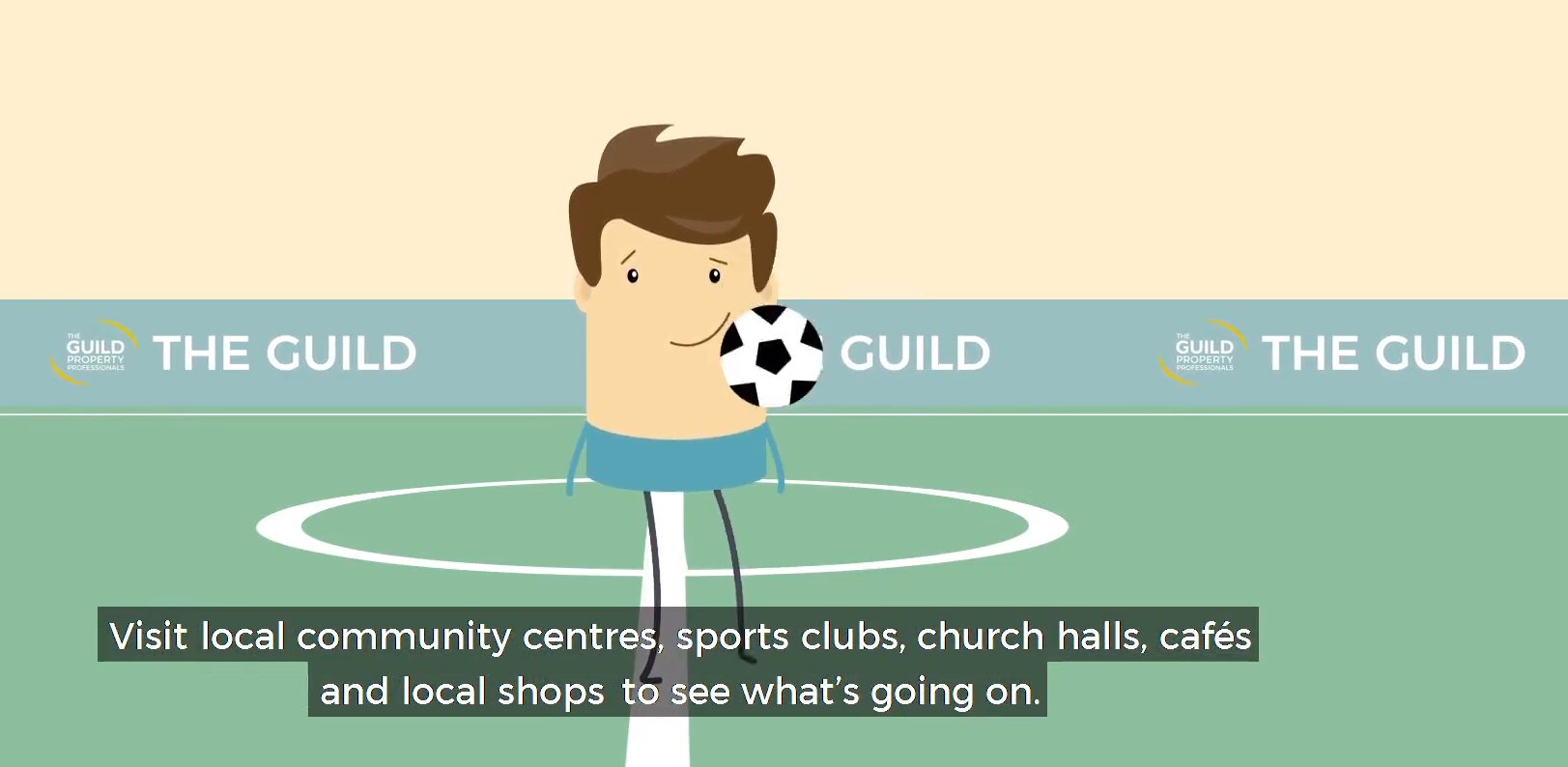 ---
Buying a property and moving to a new area can be a daunting prospect. There is nothing that will make your new house feel like a home like making new friends and getting involved in local events. Being involved in the community can bring a sense of belonging, fill your social calendar, and make it easy to find friends. But how can you tell if an area has a good community spirit before you move there?



Visit local community centres
Take time to visit local community centres, sports clubs, church halls, cafés, and local shops to see what's going on. Find the notice boards for information on local groups and events.

Meet local people
Talk to the local people on the high street. If they are happy to stop and help a stranger, it's a sign that the community is open, friendly and trusting.
Check local social media pages
A lot of community planning has now moved online. Try searching for Facebook groups and small websites with the name of the town or village. Look at how active the pages are to see if people are engaged.
Research local events
Pick up a local newspaper to find out about upcoming local events. Plus, it's a good way to find out about the crime rate in the area.
Speak to the local Guild Member, as they will know the area like the back of their hand and will have a finger on the pulse of local activities. Be sure to quiz them during a property viewing, or pop in to see them when you're in the area.

The Guild is a network of the best 800 independent estate agents around the country. Find out why you should choose them to sell your home. Click here to find your closest Guild Member.
Read What Our
Customers Say
Having gone through Stevens estate agents for renting out a property and also selling a property I cannot recommend them enough. They are very efficient at answering questions and they ensured the sale of my property proceeded as quickly as possible making sure I was always kept up to date.

The landlord service is fantastic too and they maintained the rented out property so I didn't need to get involved even when problems did arise .

A fantastic , professional team who are always so helpful.
The team were really responsive to queries that we had regarding our purchase. Having dealt with a number of Estate Agents in the past I would rate Stevens as one of the best that we've worked with. Hannah was excellent at keeping us informed throughout.
Very thorough service, all queries promptly followed up and some additional small requests for instance dealing with house clearance and cleaning (because the sellers were not local) undertaken without additional charge.

A trouble free transaction, much appreciated.
Went the extra mile to aid our recent home purchase.

Always helpful person on the end of telephone.

Attention to personal detail, which does make you feel that you are important
I am extremely pleased with the service and care taken with Stevens Estate agents. They handled everything from valuation to completion which helped with the painful process of selling our mums house. Thanks to all the staff.